About TutoRIA
Who are we?
TutoRIA was founded by the International Office of LMU in 2005. Our main goal is to introduce you to your new home and to be there for you whenever they have any questions.
With our amazing events you can get to know fellow international students, make friends, and explore the best of Munich, Bavaria and Germany at an unbeatable price. Let's make Munich your new home!
If you want to know, what we did in the last years, just head over to the Archive.
You have more questions? Just write us (tutor.international@lmu.de) or check out our Instagram and Facebook Page for more content.
Who is behind TutoRIA?
Name: Sofía

What I study: Ancient Philosophy (MA)
Why I'm part of TutoRIA: I am an international student myself (from Bogotá, Kolumbien), so I know the challenges, international students face coming to a new country. This is why I want to help you all, to overcome these obstacles, to make your study abroad experience the best it can be.
Name: Mischa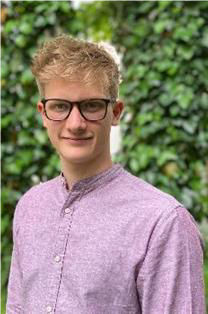 What I study: English and School Psychology (Teacher Education for Secondary School -Gymnasium)
Why I'm part of TutoRIA: While taking part in the Erasmus-programme I experienced myself how helpful a university's support for international students can be. Therefore, I want to support you during your process of settling in, help you with problems and create possibilities for you to meet new people. Moreover, I want to create opportunities for you to experience the city in the best way possible.
Name: Annika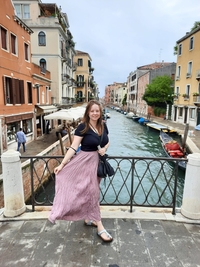 What I study: Pedagogyy (B.A.) and Language, Literature, Culture (Minor)
Why I'm part of TutoRIA: Since I used to be an international student myself (Venice, Italy) I know how hard it can be to live in a differrent country. That's why I want to show you Munich and help you feel at home.
Who do we cooperate with?
You may have wondered why we can offer these great trips for such little money. That is because our trips and events are subsidized and promoted by serval institutions:
There are several other organizations which offer excursions and events for international students: